Nordstrom — Andover Street
Peabody, MA Hours and Location
Category: Department Stores
Department Stores
Other Nearby Locations:
Other Department Stores Nearby: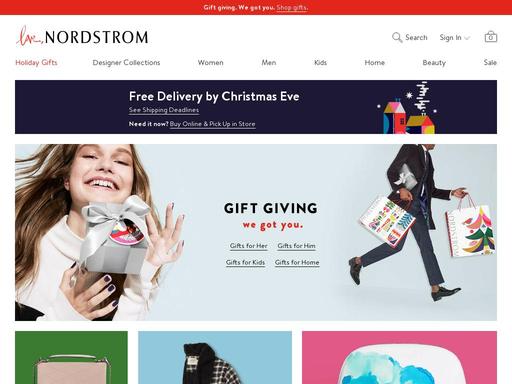 210 Andover Street
Peabody, MA 01960Driving Directions
Other Nearby Locations:
Other Department Stores Nearby:
Location
Nordstrom Northshore
Store Services
Alterations

All Nordstrom stores offer alterations and tailoring services, and basic alterations are free for many full-price items purchased at Nordstrom (online or in store). Just bring your receipt or packing slip in with you and talk to our experts. They'll determine what's needed during your fitting, and let you know if any charges apply.

Bridesmaid Bar

In addition to carrying a full array of bridesmaid dresses in our in-store Wedding Suites, we also have a selected number of styles available in our Bridesmaid Bars, located inside 35 stores around the country. Find a Bridesmaid Bar near you or shop for bridesmaid dresses online.

Nordstrom Beauty Stylists

Our Beauty Stylists offer a free service that's tailored just for you—to find the best beauty, skincare, perfume and grooming products across all our women's and men's brands. Ready to meet your very own beauty consultant? Call 1.800.7beauty or book an appointment with a Beauty Stylist.

Find a Beauty Stylist in Peabody, or give us a call at 1.800.7beauty.

Prosthesis Program

Our Certified Prosthesis Fitters provide assistance to the special needs of women dealing with breast cancer or surgery. We offer a vast array of intimate apparel, breast forms and mastectomy bras, plus assistance with Medicare claim filing—all in a comfortable and confidential setting.
Restaurants
Visit our Restaurants & Specialty Coffee site to learn about all our restaurants, see what's in your area and take a look at sample menus.
Cafe Bistro
Enjoy a view of the exhibition kitchen in a vibrant cafe that delivers our interpretation of bistro cuisine, including soups, salads, sandwiches, pizza and desserts. Beer and wine are available.
Mon-Sat 11am-8pm
Sun 11am-5pm
978.278.7400
Ebar
Enjoy handcrafted coffee beverages prepared by skilled baristas, along with housemade smoothies, pastries and a variety of grab-and-go sandwiches, salads and snacks that are made fresh daily.
Mon-Sat 9am-9pm
Sun 11am-6pm
978.278.7400