grins of Saugatuck — Butler St
Saugatuck, MI Location
Category: Gift Shops, Clothing Stores
Gift Shops, Clothing Stores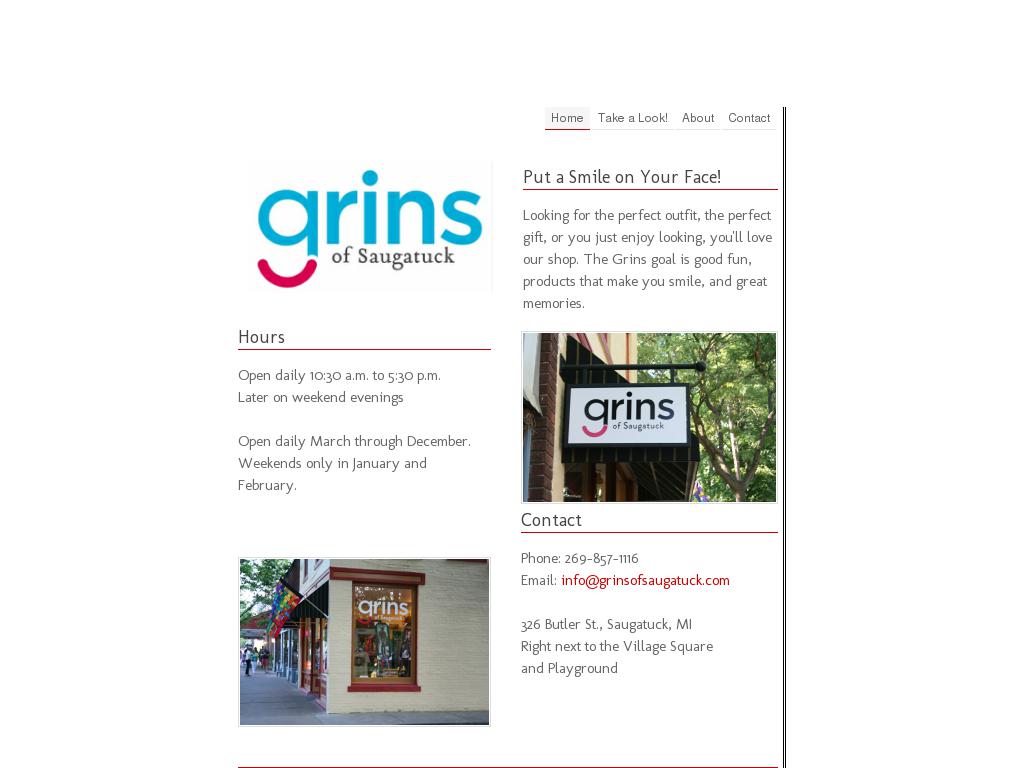 326 Butler St
Saugatuck, MI 49453Driving Directions
Looking for the perfect outfit, the perfect gift, or you just enjoy looking, you'll love our shop. The Grins goal is good fun, products that make you smile, and great memories.
Open daily 10 a.m. to 6 p.m.
Later on weekend evenings
Open daily April through December.
Weekends only in January, February and March.