Animas Valley Mall — East Main Street
Farmington, NM Hours and Location
Category: Shopping Centers & Malls
Shopping Centers & Malls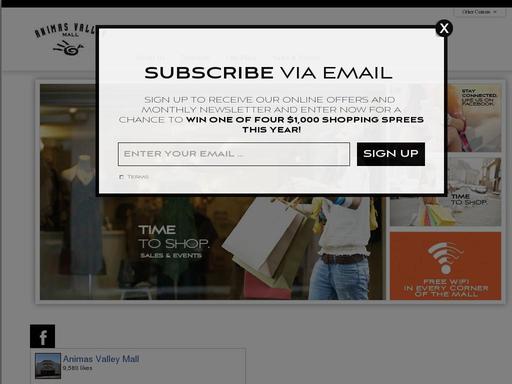 4601 East Main Street
Farmington, NM 87402Driving Directions
About Us
We see more than a mall. We see the center of a community. At Animas Valley Mall, we are committed to creating a mall experience that meets the ever-changing needs of our community.
The area now known as Farmington, New Mexico became a regional trade center around 1050 AD. Nearly a millennium later, Farmington continues to be the primary trade area in the Four Corners Area and Animas Valley Mall is what brings people today.
Animas Valley Mall has been creating a special place and shopping experience for over 25 years. Recent enhancements include: Animas 10 Cinema and a 400-seat food court.The mall offers a variety of department stores including Dillard's, JCPenney, Ross, Sears, and over 60 specialty shops including Bath & Body Works, Buckle, The Children's Place and Zumiez.
Directory